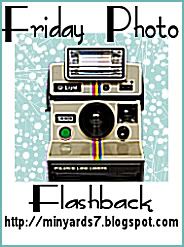 This is my first time to join the Friday Photo Flashback. I think I'm supposed to only post one picture but all these three pictures were taken on the same day (my graduation day in 1989) so I hope it's okay :).


The King and I! :) I received my diploma (Bachelor of Arts degree) from King Rama IX of Thailand (previously called Siam).

I stood in front of the picture of King Rama V who founded Chulalongkorn University (where I attended).


The gentleman in blue suit is now my husband of almost 18 years. The Love of my life! The one with the blue tie standing next to me is my brother. The other two were friends.